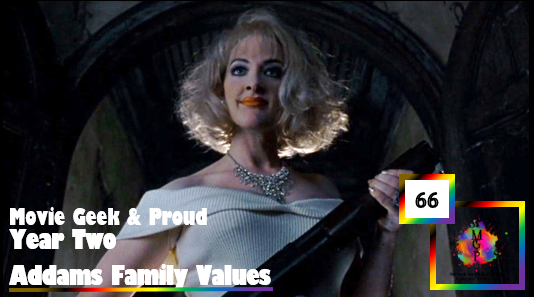 Talk about two sides of the same coin. Just a day of from the 26th anniversary of Addams Family Values, we review the film to see how it holds up. This movie was popular with our panel that 5 special guest wanted to join this discussion so in Movie Geek & Proud fashion we divide and conquer as Rob and Shawn record their own episode each and with our powers combined you have one mashed episode of our thoughts on the film. ENJOY!!!
Rate and leave a review on any platform -
Itunes: itunes.apple.com/us/podcast/movie…d1376962157?mt=2
Stitcher: www.stitcher.com/podcast/movie-geek-proud
Google Play: player.fm/series/movie-geek-proud-a-movie-podcast
Podbean: mgppodcast.podbean.com/
Spotify: open.spotify.com/show/0A2k4WEPr6a5jI8uwkqGD8
Follow us on these platforms for updates -
Twitter: @mgnppodcast
Instagram: moviegeekandproud
Join the movie geek community on Patreon: www.patreon.com/mgppodcast
Here both episodes in their entirety on patreon.
Becoming a patron you receive bonus and extended content, shout outs on our episodes, participate in polls to shape this show the way you like it, help pick out movies to review in future episodes and more starting as low as $1.00. Check it out.
Play Now